Objective:
How to Notarize a Document Online from Clio
Environment:
OneNotary Integration
Additional Information:
Procedure:
How to Connect Clio and OneNotary
OneNotary is a remote online notary service for attorneys that makes it easy for your clients to sign and notarize documents without visiting your office. You can initiate notarization requests directly from Clio.
Follow Our Step-by-Step Instruction
To connect Clio and OneNotary accounts you need:
Clio account
OneNotary Business account
To establish the connection:
Go to the My Profile section in the OneNotary application. In the Connected Services section, you will find a Clio card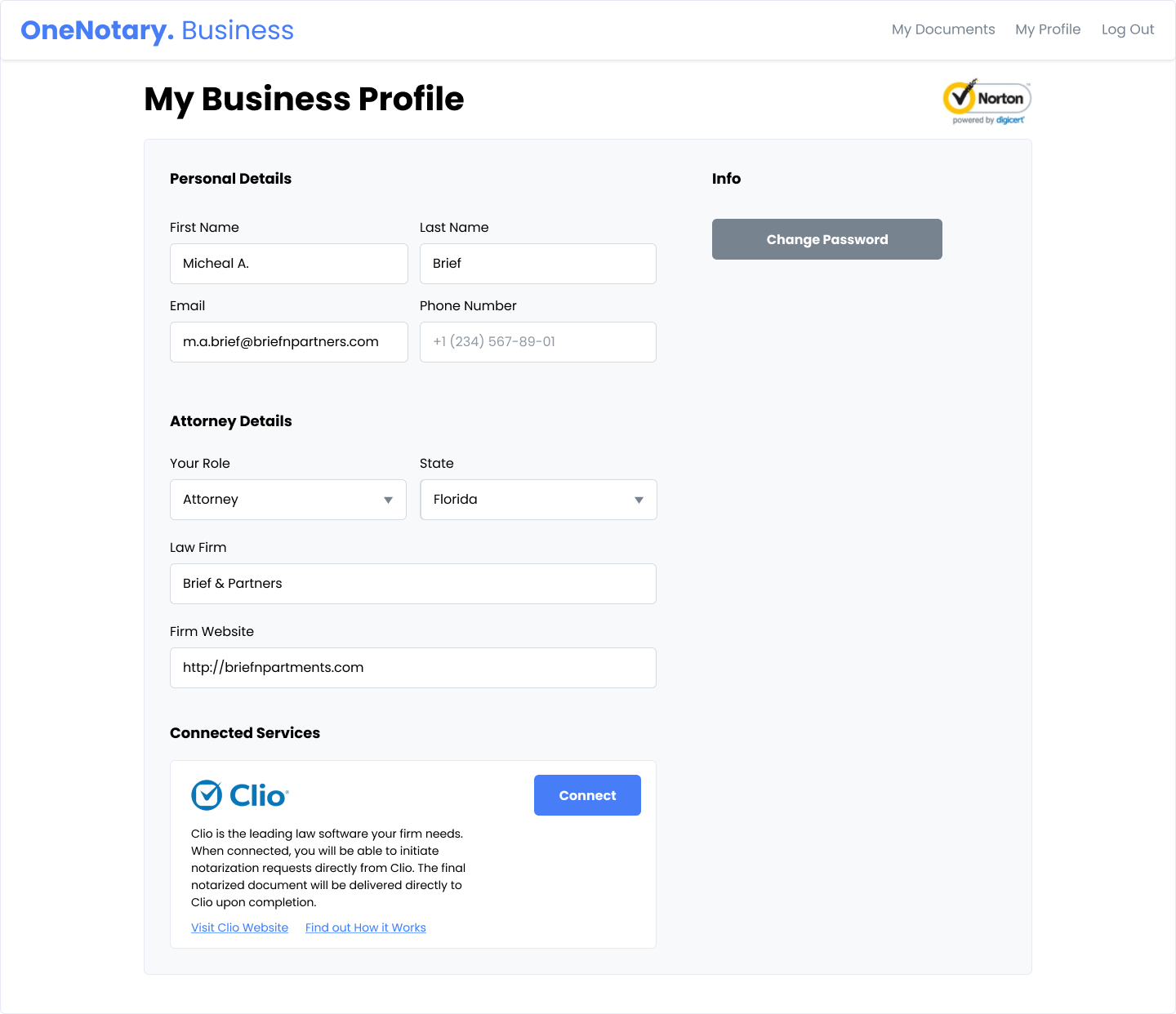 Press the Connect button next to the Clio logo
You will be redirected to a Clio website where you'll see the OneNotary logo and all the connection details.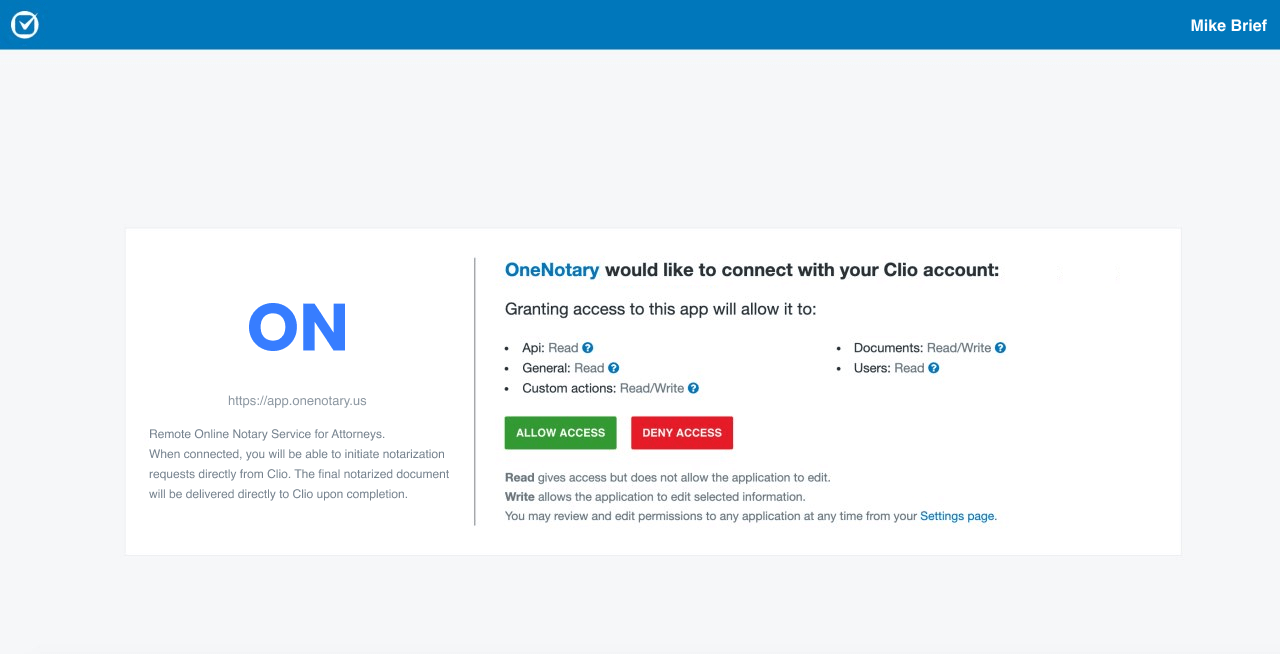 Press the Allow Access button
If the connection is successful, you will be redirected back to the OneNotary application. You'll see a green Connected badge next to the Clio logo.