The categories and sections below contain articles and resources to help you get started using Clio, including detailed instructions on how to set up your Clio account for success. 
Clio Guides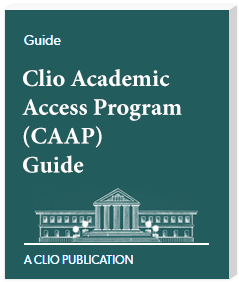 For more Clio guides, visit the Clio Legal Resource Library. 
---
Getting Started Videos and Articles
The videos and articles below are a great place to get started working in Clio and setting up your account.
Video: Getting Started Quickly  ... 
---
Clio Account Subscription & Pricing >